Who we are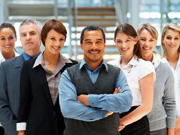 Our team specializes in designing and developing award-winning mobile apps that are fast, attractive and easy to use.
We offer a dynamic, challenging and team-focused work environment.
Gmt Mobile creates games for all digital platforms, including mobile phones, smartphones and tablets (Apple® iOS and Android®). Gmt Mobile offers application-development, operation services, project management and consultancy services. We are a mobile solutions company focused on extending your brand to engage users regardless of device or location. We can deliver iPhone apps, Android apps, and mobile web sites, and provide guidance and consulting around how best to use mobile.
Our history
2009
We began to work Turkish mobile companies.
2012
Founded in 2012 and also has its root in The Turkey. We can deliver iPhone- iPad apps, Android apps, and mobile web sites.